June 10 2015 , Written by Beaux meubles pas chers
EN SOLDES
Bureau Ministre coloris Alu avec deux caissons à rideau
Largeur 120 cm Hauteur 74 cm Profondeur 65 cm
Descriptif technique :
- Côtés, dessus, dessous : Panneaux de particules mélaminés (2 faces) qualité E1.
- Rideaux en baguettes MDF (panneaux de fibres de bois), enrobées de papier blanc, collées sur une toile coton.
- Livré démonté (montage facile, voir la notice)
- Garantie : 2 ans
- Meuble éco-conçu
- Fabriqué en France
Les caissons :
Ils sont équipés chacun d'un kit pour recevoir les dossiers suspendus (à lecture verticale) et d'une tablette réglable en hauteur.
Dimensions intérieures :
Largeur : 26.1 Hauteur : 57.7 Profondeur : 40 cm
Livraison gratuite, sous une semaine, du lundi au vendredi, au rez-de-chaussée.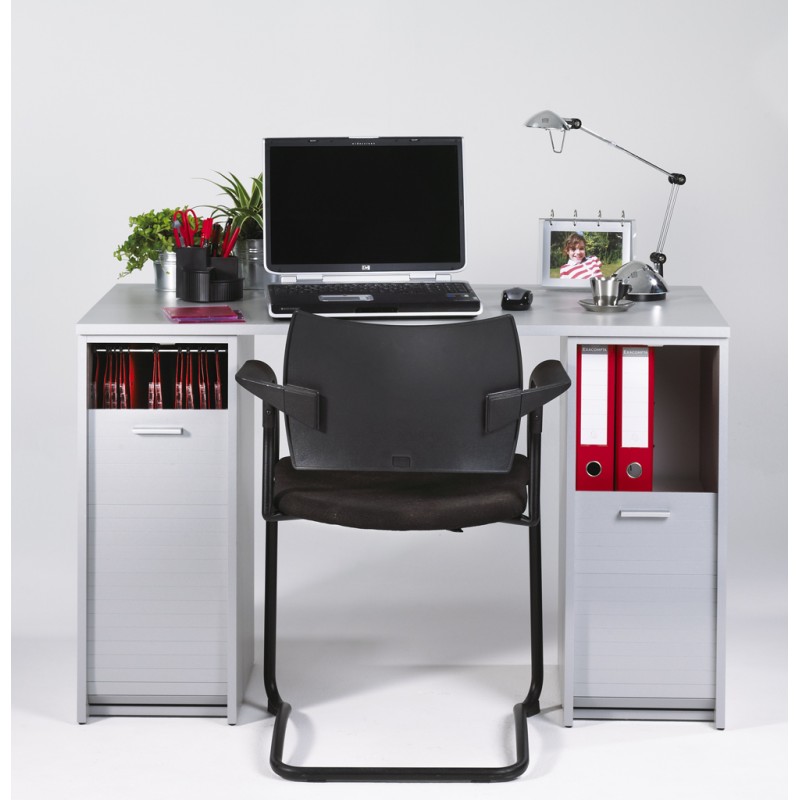 Newsletter
Subscribe to be notified of future posts.